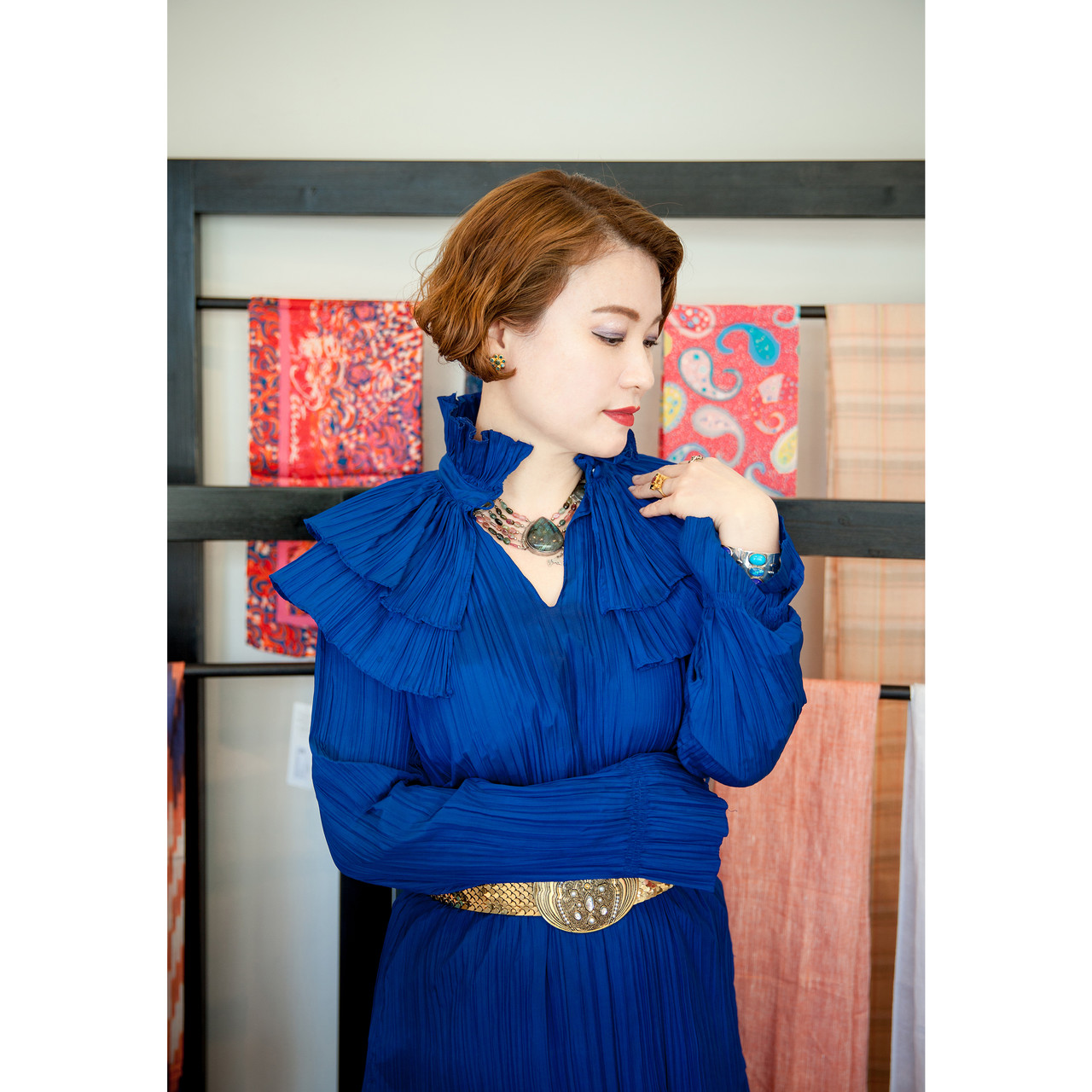 Here is a jewelry designer who is fond of poetry and stories.
She looked at her mother's brooch in the sun and was trapped in the room forever, obsessed with the dance of light playing in a small room inside the jewel, in her childhood.
The imaginary protagonists in the secret room in the jewel evolved and became more colorful as she grew up.
Poetry and fairy tales containing her life and soul naturally permeated into gemstone and jewelry.
A girl who dances on top of her dad's feet.
The Snow Queen who regained her facial expressions by facing the warm cheeks of her lover.
A jeweler who made an immortal heart and presented it to the prince who generously gave his everything to the world.
A shoemaker fairy who made jewelry shoes with his wings and gave them to the princess.
Birds found out they are beautiful because they all have different feathers after a rough journey.
A soul that figured out that the maze to the heart of the loved one was 'ear'.
'Dream' and 'Secret' that lived in the Opera Garnier in Paris and admired each other.
Mermaid and human who wanted to fly together into their own world.
The princess who collected beautiful emotions from the hearts of princes and put them as a gemstone of a necklace, instead of taking away the souls of the princes who confessed their love.
The main characters who are 'she', but at the same time, are not 'she' are breathing in these fairy tales.
"The moments that we couldn't make though we desperately wanted to do."
"Words that I wanted to convey but couldn't finish."
"Things I wanted to give generously but couldn't."
"Beings whom I longed for but could not embrace because of my lacked courage."
Rather than the greatness of the accomplished and achieved, the disabled lacking something and finitude people should face always make her suffer from a slight fever.
The unknown regret and pity always heat up her heart with a slight fever of 37.5℃, and finally erupt as fairy tales and Jewelry, eager to capture someone's soul and light up his or her room with her works.
When gold, silver, and gemstones are carved at the tip of her hand and arranged in a new cosmic order, poems and stories that used to breathe only on paper are finally combined with them and created as the one and only jewelry.
Her dream is to give more people an opportunity to fully express their self and personality by making this special jewelry meet a collector of destiny.
The honest belief that, through this work, she could present their life intimate happiness and consolation, has been amazingly consistent over the past 20 years.
Full member of IJDA, International Jewellery Designer Association
Certified as a "Artist" in Design dept. by the Korean Government
Awarded the Korean Fine Arts Association Chairman's Award (Jewelry Design) - 'Korea Art : Past Now and Future' Exhibition
'Korea Art : Past Now and Future', Seoul Arts Center, 2023.

Joint Exhibition 'One Prism, Four Lights', Seoul Kyung-in Museum, 2022.

Craft Trend Fair, Seoul Coex , 2019.

'Hong Kong Jewellery & Gem Fair ; Designer Arena' Invitation Exhibition, Hong Kong Convention Center, 2019.

Private Exhibition 'Jewelry Made of Stories and Poems', Seoul Kyung-in Museum, 2019.

Home Table Deco Fair, Seoul Coex, 2018.

'Hong Mi Yeon' Invitation Exhibition Hosted by Graduate School of Fine Art of Hongik University , Hongik University, 2018.

'Décalcomanie of Jewelry and Scarf ', Gallery Ahwon, 2018.

Completed the Advanced Program at Graduate School of Fine Art of Hongik University, 2017.

Private Exhibition 'Color of Fate; Jewelry', Curlycat Boutique, 2016.
Article published on <JNA> Mar/Apr 2020, Hong Kong jewelry specialty magazine